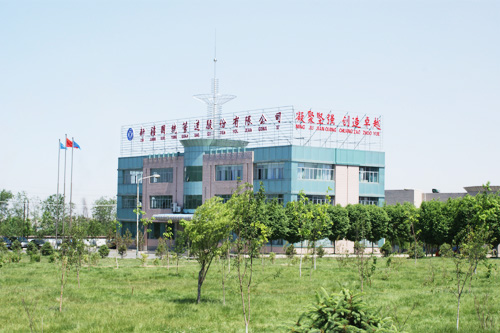 Xinjiang Guotong pipeline Co.,LTD is a foreign invested shareholding company which is set up by 7 firms including
Xinjiang Tianshan Building Material (Group)Co., LTD,and Taiwan Kuotoong International Co.,LTD..etc.Guotong pipeline was established on August 2001,so far,the registered capital was 80 million yuan (RMB);the total value of the assets was over 600 million yuan (RMB)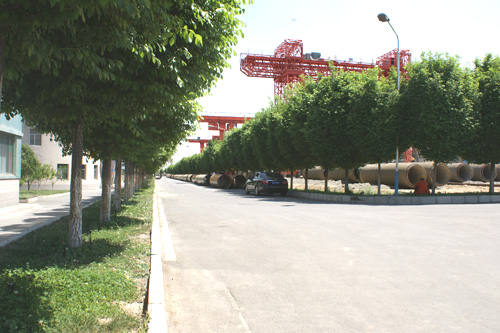 Guotong pipeline is based on Hi-Tech; we import advanced manufacture and design standards from U.S.,and unique production techniques or managements from Taiwan Kuotoong Company in order to make the prestressed concrete cylinder pipe(PCCP)well.Guotong pipeline strives for design,found pipe factory,R&D,production ,transportation,and installation of PCCP;we also adopt international advanced standards to develop and produce other Hi-Tech concrete products or pipes.
Developing so far,Guotong pipeline since an initial stage expanded to a giant stood on Northwest,Northeast, Northern,and Southern of China.Now,we have 7 PCCP factories,9 PCCP production lines(3 lines of joint-venture among them),and one modern factory of plastic pipes (PE、U-PVC、HDPE)which possess 30000 tons(output)ability per year.Therefore,we has
become a large-scale enterprise of stronger economic strength and bigger production scope in the PCCP industry.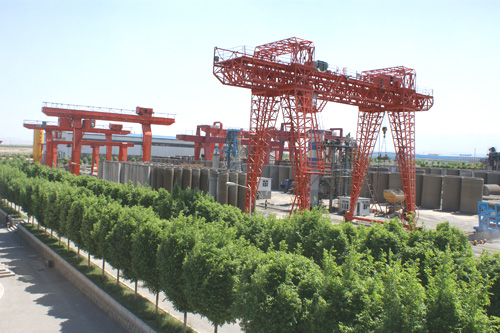 We follow the demands of all users to provide the PCCP goods,fittings,and specials that accord with China national standard(GB/T19685),American standard (ANSI/AWWA C304/C301),and European standard(EN639/641).The detail of PCCP goods as following:the diameter range is from DN600mm to DN4000mm ,the maximum working pressure is up to 2.0Mpa, the highest cover depth at the top of pipe is 15m.We also make plastic pipes accord with China national standard as well.
Guotong pipeline owned one technical staff team and management group that has high professional level and synthetic qualities.We have already acquired the authentication of ISO(QA/QC) quality assurance system in 2002;perfect QA/QC
system to ensure the qualities of our products.Profesional techniques and advanced ideas make our qualities,design,
technique consulting,and service to get ahead in the PCCP industry;by the way,to set up higher enterprise's prestige
among the masses of users.
Our slogan is"Condensing Adamant、Creating Excellent",and we always keep going on it.We bring ourselves'
management,talent,and market into full play; to offer the most high-quality products and service for many fields
including water resource projects,municipal works,electric power projects,and agricultural irrigation projects…etc.By the end of 2006,Guotong pipeline has completed a flood of projects which were China focused on.These projects includes: Xinjiang "Guiding Erqisi River to Relief Urumqi City" project is the highest index of difficulty in China
comprehensively; the diameter DN2800mm's PCCP has been used in the project.Harbin Mopanshan Water Transmission Project is the longest distance of single pipeline in China;the diameter DN2200mm's PCCP has been used here. China South- to – North Water Diversion (Middle-Canal,Beijing Section) Project is the biggest diameter of pipeline; the diameter
DN4000mm's PCCP has been used here . Some other famous projects in China such as the water irrigation project of
Xinjiang Hetain Pimo reclamation area,the water compensation project of Shenyang Kangping power-station , and the water supply project of Guangzhou Nansha water works .etc.Those projects have settled down the foundation for us,and we ought to get better development in the future.